HISTORY
1941 - 1945 World War II Through 1949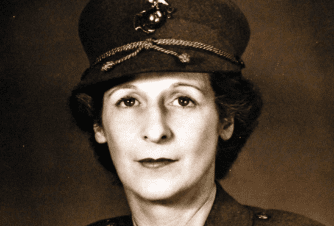 First woman Marine of World War II

Colonel Ruth Cheney Streeter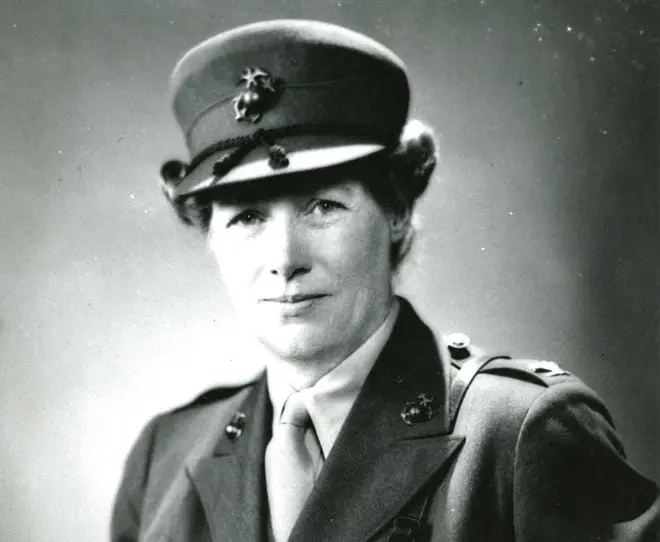 Colonel Ruth Cheney Streeter, the first Director of the United States Marine Corps Women's Reserve.

All-American Girls Base Ball League (AAGBBL)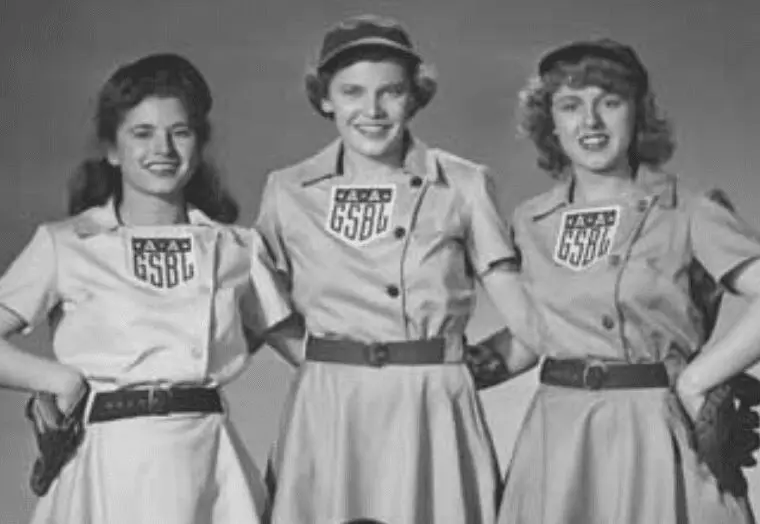 With the United States deeply involved in World War II, the AAGPBL was established to provide entertainment and boost the nation's morale.  Highlighted a few of the Marines who participated in the ground-breaking AAGPBL.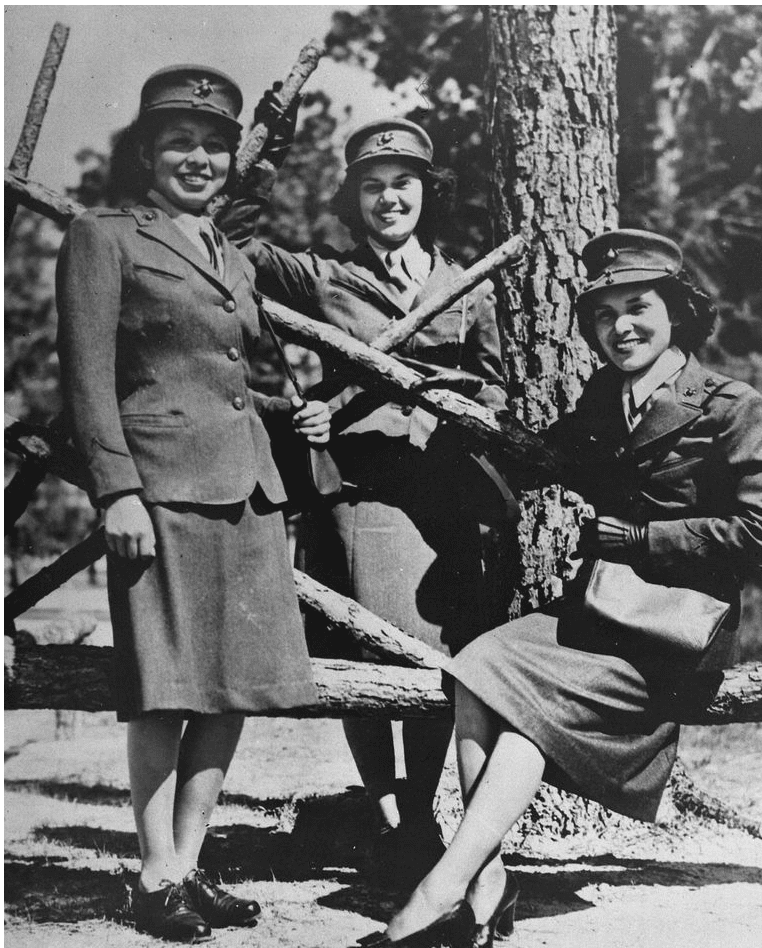 Marine Corps Women Reservists, Camp Lejeune, North Carolina, October 16, 1943. From left: Minnie Spotted Wolf (Blackfoot), Celia Mix (Potawatomi), and Viola Eastman (Chippewa).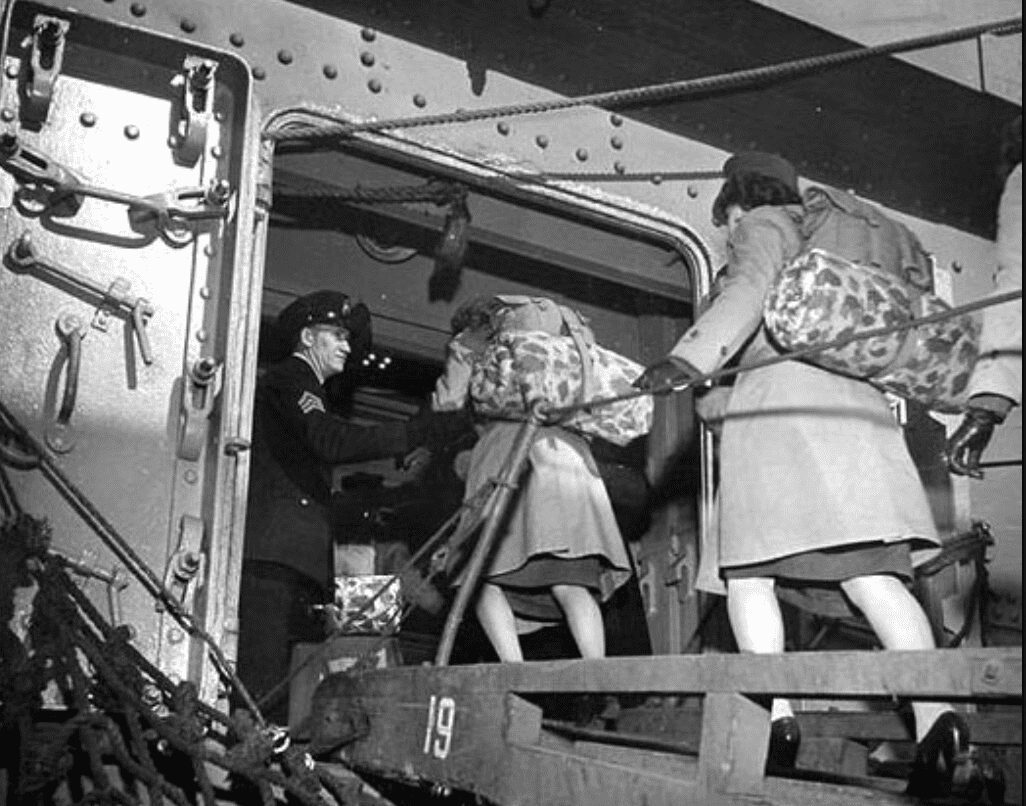 First detachment of five officers and 160 enlisted women Marines arrives in Hawaii for duty.     
Demobilization procedures for women called for the mandatory resignation or discharge of all Women Reserves to be completed by 1 September 1946.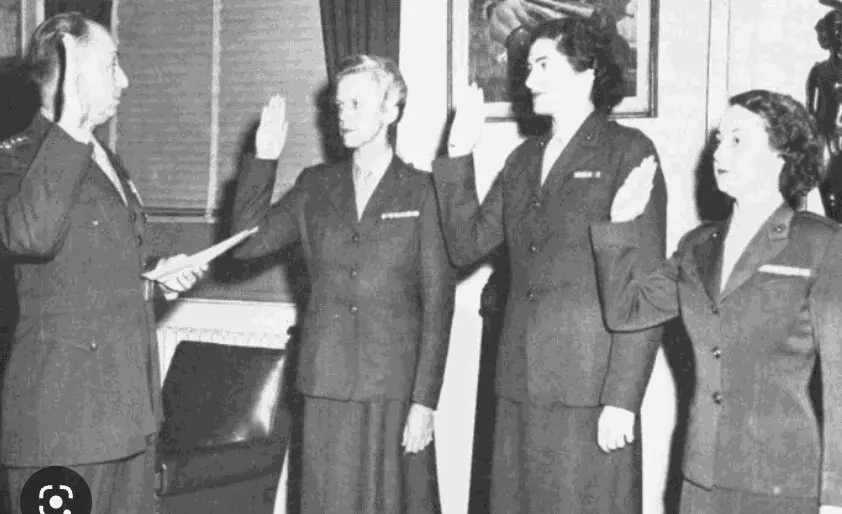 First women to enlist in the regular Marine Corps were LtCol Towle, Major Hamblet, and 1stLt Hale.